I would like to know if you have ever encountered this situation: Sometimes when you call someone, there is a message from the other end of the phone: "Hello, the user you are calling is temporarily unavailable, please call again later...", after a while, you make the call again, and the end of the call still cannot be connected. At this moment, you may wonder if I was blocked by someone, so I can't make the call. In fact, otherwise, the strength of the cell phone signal is mainly related to the distance between the mobile phone and the base station and the shielding situation. For example, in a few complex buildings, aisles, basements and other areas, the signal strength has been greatly reduced after attenuation through the walls, which may be difficult to meet your needs. That's why the signal becomes unstable.

Generally speaking, the signal booster amplifies the cell phone signal that is too far away from the base station or the signal is blocked, so as to ensure that the call or the cell signal can be carried out normally. So when your cell phone signal is not good, it is recommended that you configure yourself a signal booster. At this time, our SolidRF cell phone signal booster will be your best choice to save your problem of weak signal!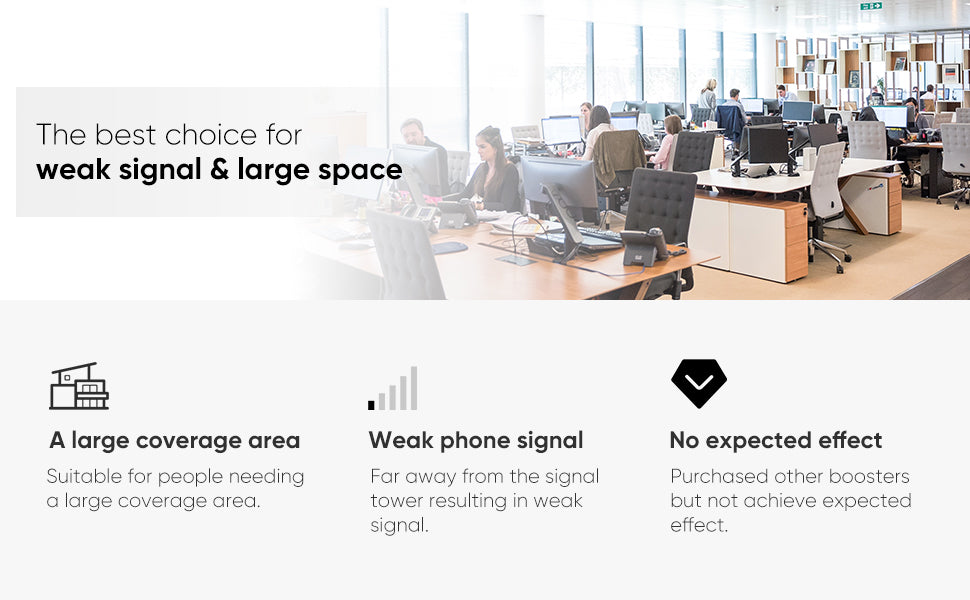 Why advise you choose SolidRF cell phone signal booster?
First of all, SolidRF has had nearly 20 years of experience and history in this industry since its establishment in 2005. And according to customer feedback, the brand is worthy of everyone's trust. Secondly, our products are designed, produced and sold by our own manufacturer. Compared with other products, it has the advantages of economy, cost-effective and convenient layout. More importantly, innovation never ends. We always adhere to the spirit of craftsmanship spirit, and dedicated to the research and development of high-quality, high-tech, advanced signal boosters is our only goal and mission!
If salary allows, give yourself a SolidRF cell booster! Just remember: you deserve it!